Hi, my loves!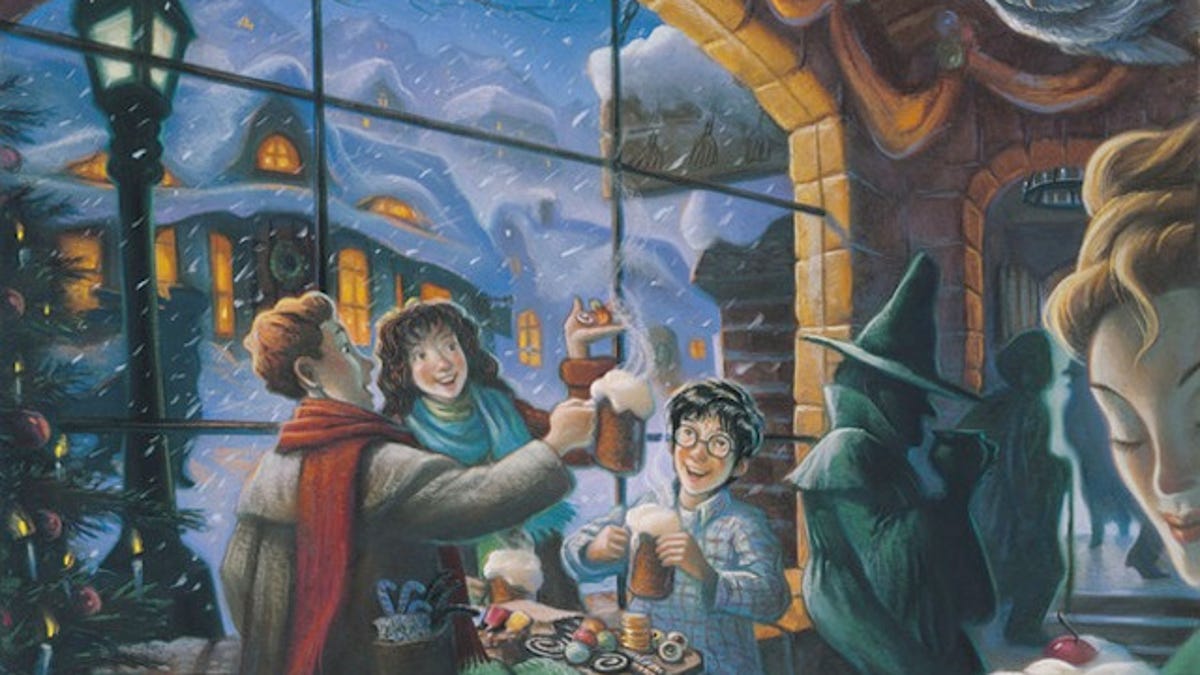 I hope you are all enjoying the weekend. I have been relaxing at home enjoying the cooler weather and getting cozy. With this weekend I've spent it re-watching (for the hundredth time…) the Harry Potter series. Today I'm going to share a few ways you can make your weekends or week a little more magical!
Get Sorted
Of course we all want to go to Hogwarts. So, why not find out your school house on Pottermore?
Pottermore is a website dedicated to the world of Harry Potter and can fill you in on some of the unknowns of the Harry Potter series. There is a Sorting Hat quiz you can take to decide which house you belong in. I got Hufflepuff!
You can follow the link here: Pottermore
Drink Butterbeer!
If you have read the books or watched the movies, you know that the most comforting beverage in the wizarding world is butterbeer, which is a delicious wizard drink, served warm and foaming in tankards or chilled in bottles. The drink is butterscotch based and you can make it at home and pretend you're at the Three Broomsticks!
1/4 cup sweetened condensed milk
1/4 cup butterscotch topping
2 tablespoons whipped butter, room temperature
1 1/2 cups vanilla cream soda
Old-fashioned butterscotch candy sticks, for garnish
Combine condensed milk, butterscotch topping, and butter in a glass heatproof measuring cup. Heat in microwave for 1 minute. Remove and stir until butter has melted and incorporated into mixture. Meanwhile heat cream soda in another heatproof measuring cup for 1 minute 30 seconds.
Divide butterscotch mixture between two 10- to 12-ounce mugs. Fill mugs with heated cream soda and stir thoroughly. Serve garnished with an old-fashioned butterscotch candy stick.
When In Doubt..Go To The Library
Hermione is known for her wit and wisdom and she always is in the library. Try to go to your local library or pick out a book from your own library that intrigues you and spend some time reading. You can even read the Harry Potter series if you feel so inclined! This is one of the coziest activities you can do in my opinion and it expands your mind and perspective so much. Just remember no restricted section without permission! 
It's Not Much But It's Home
We all want clean and tidy homes but just because your house is clean doesn't mean it can't be cozy! Try to find some home decor which makes you smile and feel Burrow-ish. It doesn't have to be expensive, it can literally be a decorative pillow or a blanket to throw over a chair or adding candles or fairy lights to a room. Spend some time thinking about what makes you feel at home and add some of that into your space! Mrs. Weasley always made her house welcoming even if everything didn't always fit into place.
Write A Letter And Use The (Owl) Post
Everyone tends to be on an e-mail, texting, etc, trend and we often forget how special it is to receive a hand written letter. Make time in your week to send a letter to someone you are thinking of but haven't seen in a while, even if you talk to them every day. You could hand make a card and even write it with a quill or use calligraphy! Be creative and make it a point to do this more regularly. Send it off and you and your loved one will both enjoy the time you took.
Have a magical weekend, and a wonderful week~